Archive for September 2017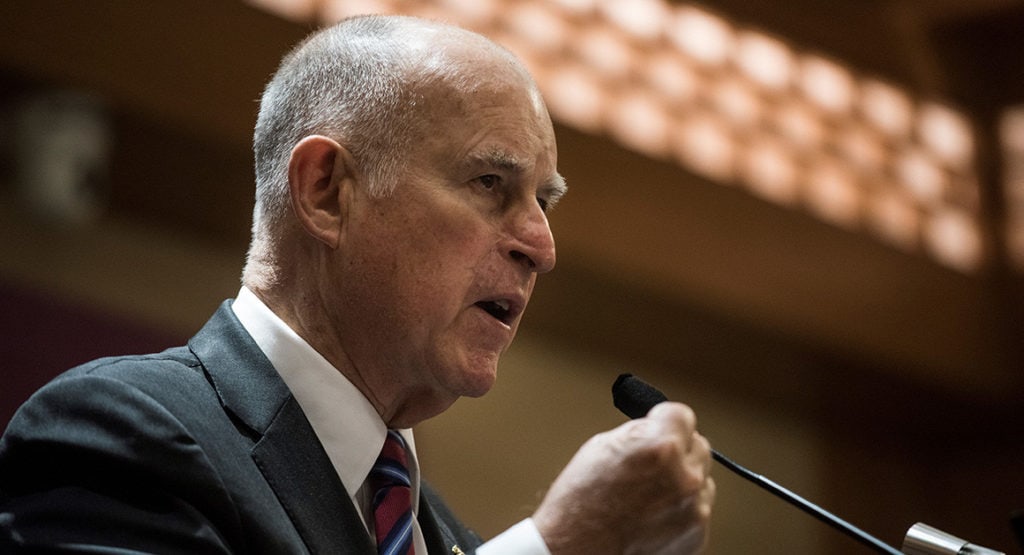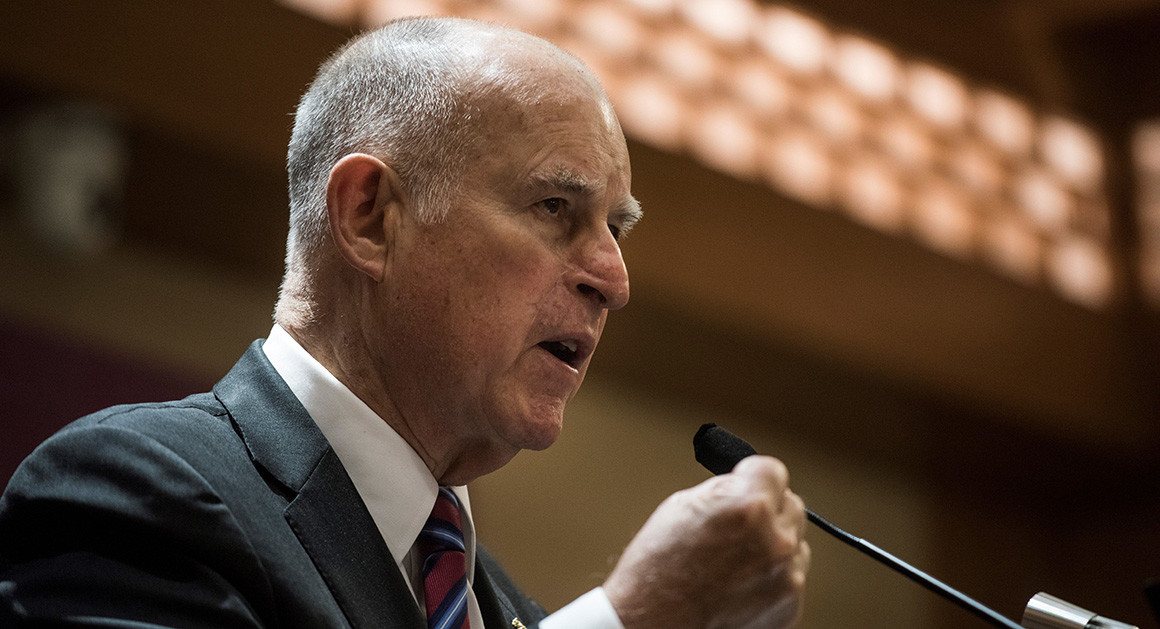 California Gov. Jerry Brown speaks to reporters during a news conference where he revealed his revised California State budget on May 11, 2017 in Sacramento, California. California Gov. Jerry Brown unveiled a revised, $180 billion budget proposal. ; Credit: Justin Sullivan/Getty Images
AP
Lawmakers and housing advocates cheered Gov. Jerry Brown's signature Friday of a package of bills aimed at tackling the growing affordable housing crisis in California, which lacks an estimated 1.5 million affordable rentals compared to demand.
But with the skyline of one of the nation's most expensive cities as the backdrop, they acknowledged the state's housing crunch is far from solved.
"We cannot move past today and just check the box, say we've done housing and move onto something else," said Sen. Scott Wiener, a San Francisco Democrat. "When you spend 50 years driving your car into a ditch that means it's a really deep ditch."
Brown signed 15 bills outside a San Francisco affordable housing complex. The bills include more money to build affordable housing and policies to speed up construction stalled by regulations.
But it will be several years before affordable housing units start popping up across the state and, when they do, they won't cover California's full demand. A $4 billion housing bond still needs approval from voters at the ballot box in 2018. The $75 fee on real estate transaction documents created in another bill is expected to generate between $200 and $300 million a year — far less than the $1 billion handed out to communities through redevelopment funds Brown halted in 2012.
"That put the state's production into this huge tailspin that we've been in ever since," said Matt Schwartz, president of the California Housing Partnership. The new legislation, he said, "changes the dynamics and tells the developers they can count on state investment again."
Still, the money combined in the bills is expected to create up to 90,000 affordable rental homes in the next seven to 10 years, a fraction of what's needed.
Beyond the money, other bills aim to streamline regulations that can slow down construction for a variety of reasons, including communities needlessly delaying projects they don't want.
Democratic Sen. Nancy Skinner of Berkeley said two of her bills aim to put a stop to "NIMBY," or "not in my backyard," culture that keeps some cities from building more housing that low-income people can afford. One bill gives cities legal cover to require "inclusionary housing," meaning developers must include low- and middle-income units alongside market-rate ones.
Lawmakers passed the bills during the final week of session in mid-September, with the real estate transaction fee nearly faltering in the Democratic-controlled Assembly. In previous years, Brown and legislative leaders had been unable to reach agreement on a housing fix, with Brown arguing for regulatory reform and lawmakers pushing for more money.
This story has been updated.
This content is from Southern California Public Radio. View the original story at SCPR.org.
Read More