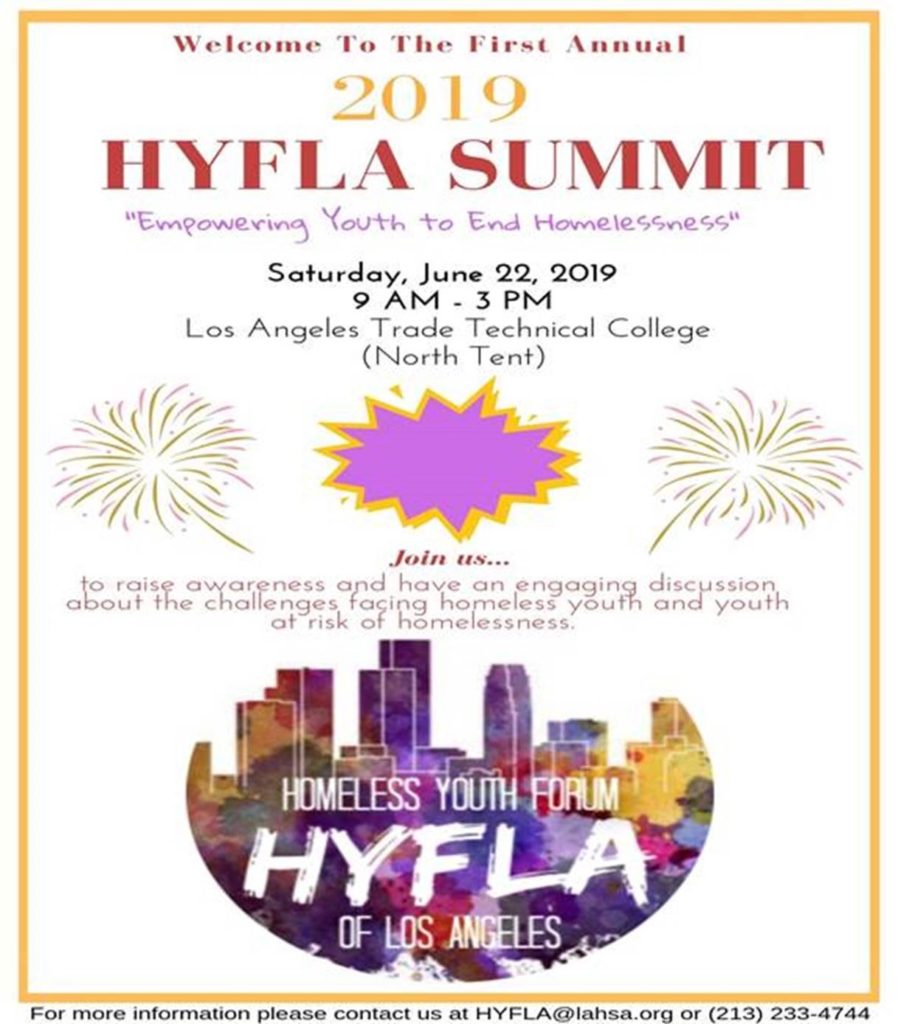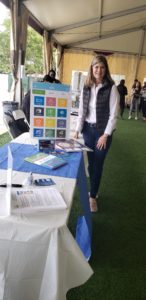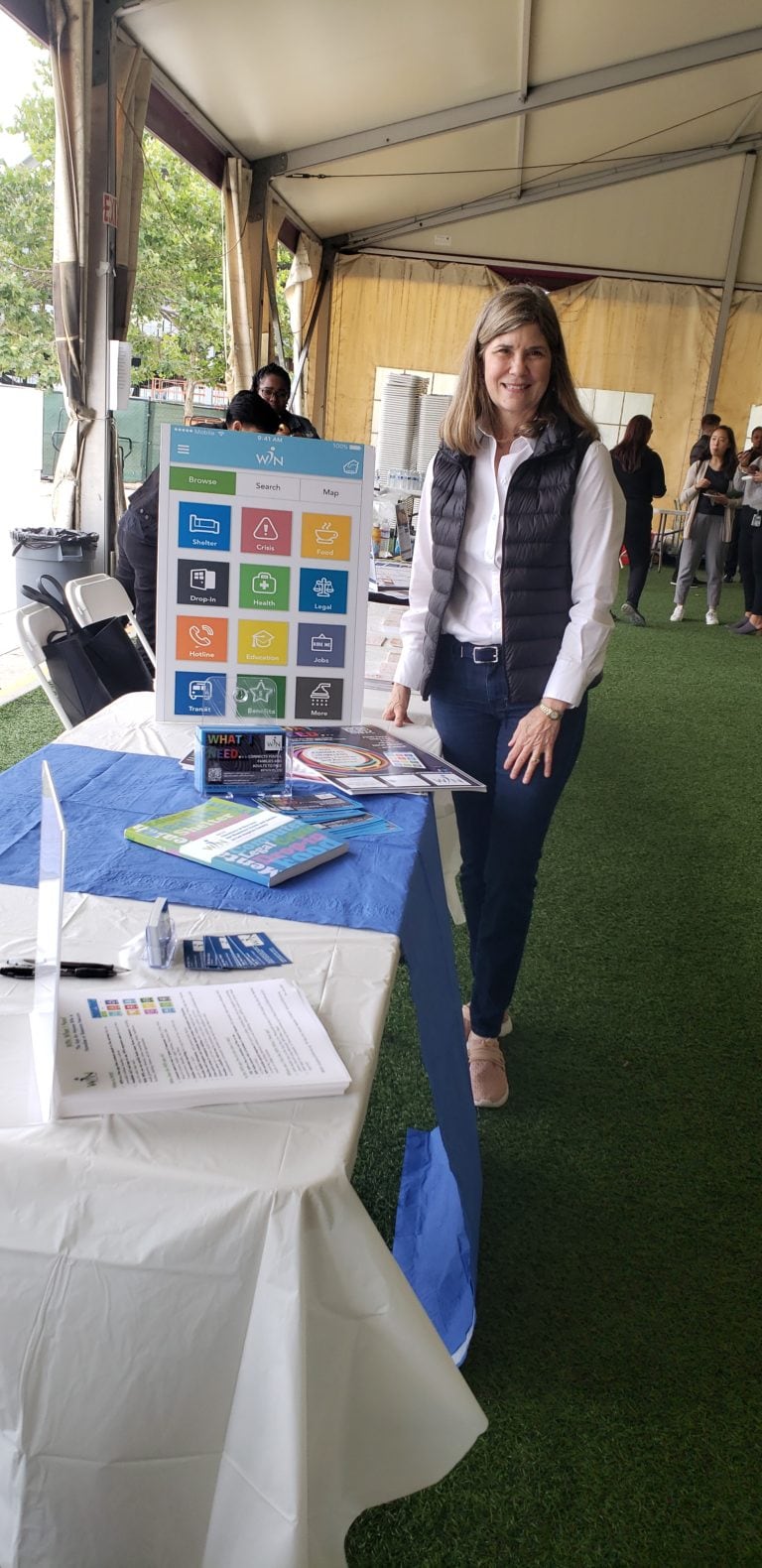 OCLA's founder, Denise McCain-Tharnstrom sets up OCLA/WIN's table at the HYFLA Youth Summit, June 2019. 
On Saturday June 22d, OCLA's founder and President attended the First Annual Homeless Youth Forum of Los Angeles. Sponsored by the LA Homeless Services Authority, the summit's goal was to discuss both challenges within the homeless youth system and the barriers faced by the homeless youth as they seek the support to leave homelessness behind.
The event opened with a Resource Fair where invited providers who offered important support for homeless youth hosted tables where they introduced attendees to important services.  OCLA was asked to introduce attendees to the WIN app as well as the recently released 2019 Directory of Services for Homeless Youth, Families and Adults. The Resource Fair was open from 9am-1pm and the OCLA table was busy- offering flyers, posters, cards and more to introduce attendees to WIN.
Read More