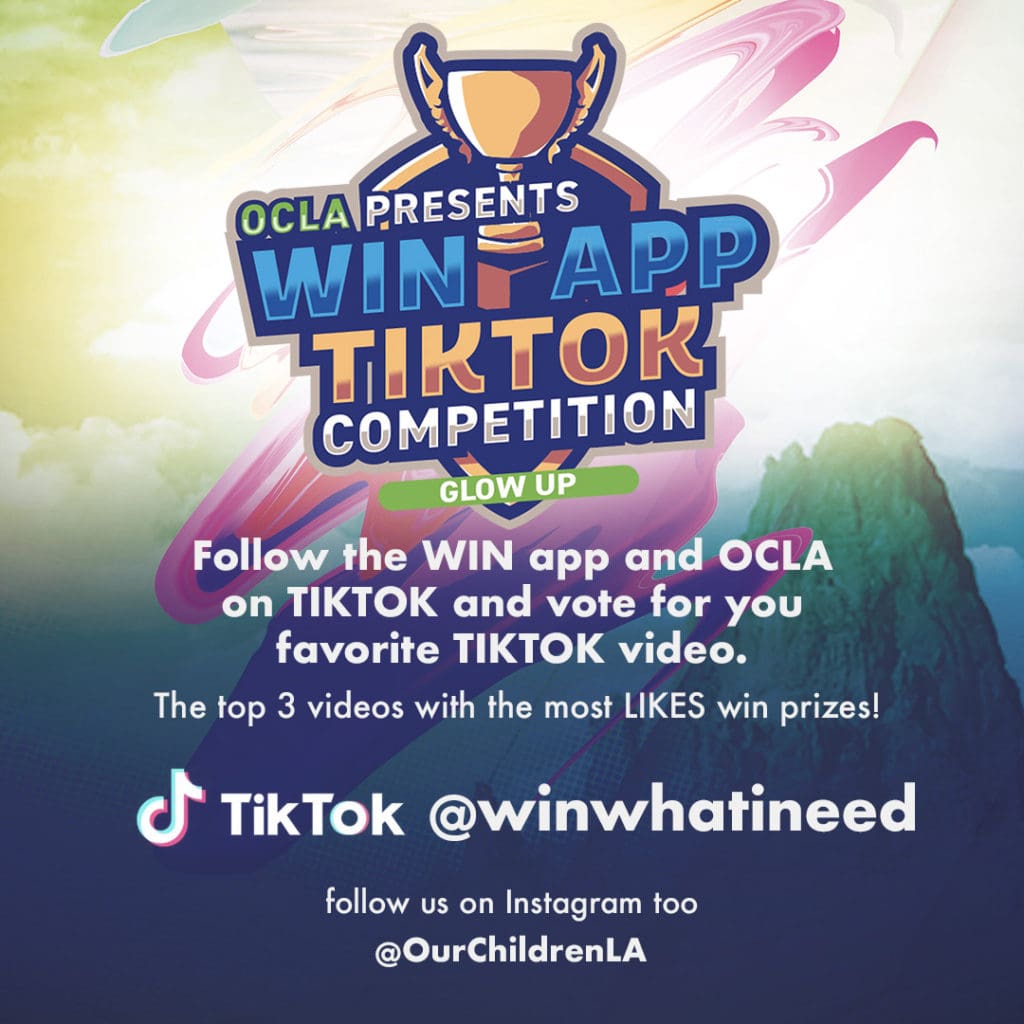 Homeless Youth Create Videos for WIN App
OCLA's social media team (#TeamWIN) kicked off a TikTok social media competition in late July at Safe Place for Youth, (a Venice drop-in center for homeless youth). Participating youth were invited to create a video that shares how the WIN app can #GlowUp the lives of users.  Ten videos were created and submitted by local youth and uploaded onto OCLA's WINWhatINeed TikToc page. Youth and WIN supporters were encouraged to solicit their social networks to watch and vote for the video they liked best. The 3 videos with the most LIKES by August 20th will be awarded prizes.
Simple steps to watch and vote for the video you like best:
Download the free TikToc app here:  https://www.tiktok.com/en/
Open the "WINWhatINeed "OCLA page
watch videos
open a free TikTok account
"Like" your favorite videos!
Please support the youth video-makers by watching the videos and voting for your favorites today!
Read More
Blasting loud music and pouring buckets of water are part of a broader trend to make it impossible for the homeless to exist.
Read More