The OCLA Inaugural Spring Showcase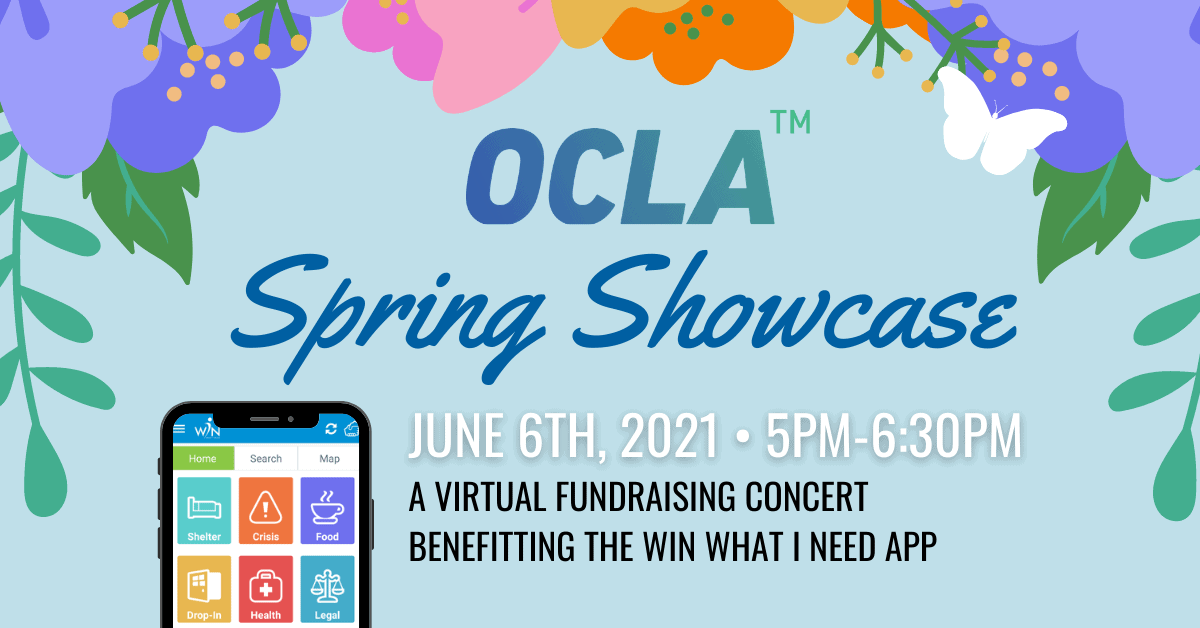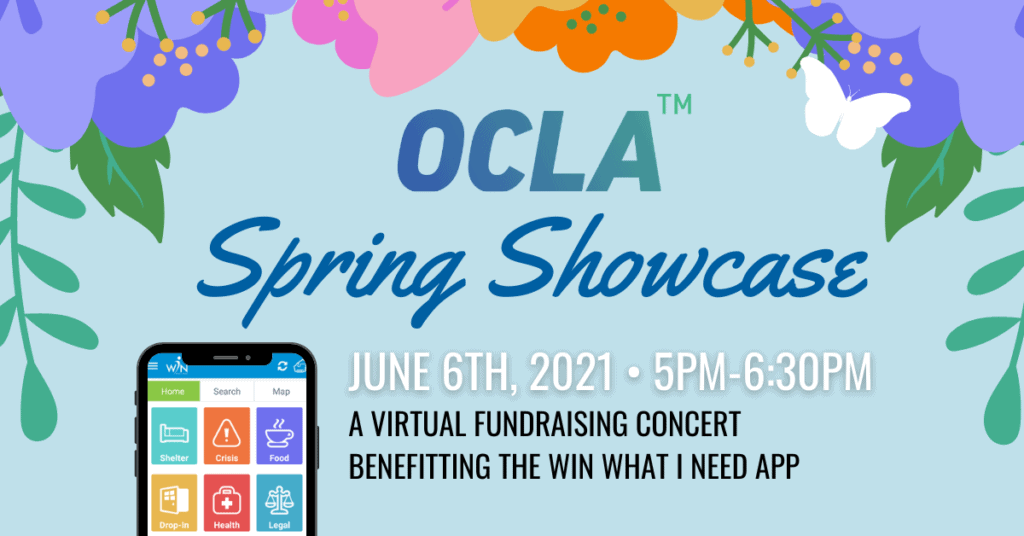 Please join Our Community LA™ for an exciting evening of virtual performances at the Inaugural Spring Showcase. Local talented performers will take the virtual stage as we raise awareness and funds for Our Community LA's WIN What I Need®️ app. Everyone who is homeless or struggling needs to know they can Begin with WIN to find help – come learn more, support OCLA and our performers, and enjoy the show! Attendance is free and open to all.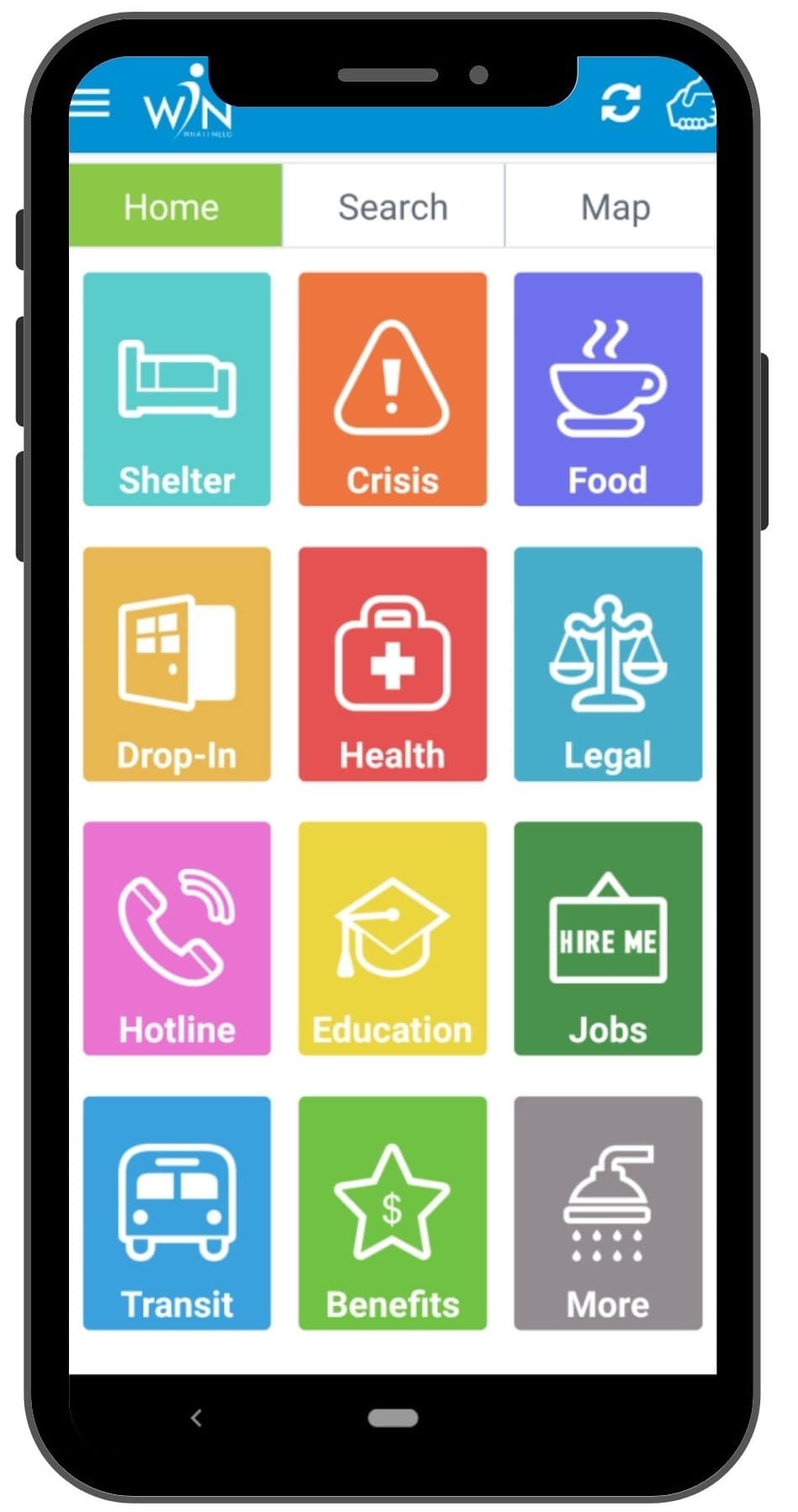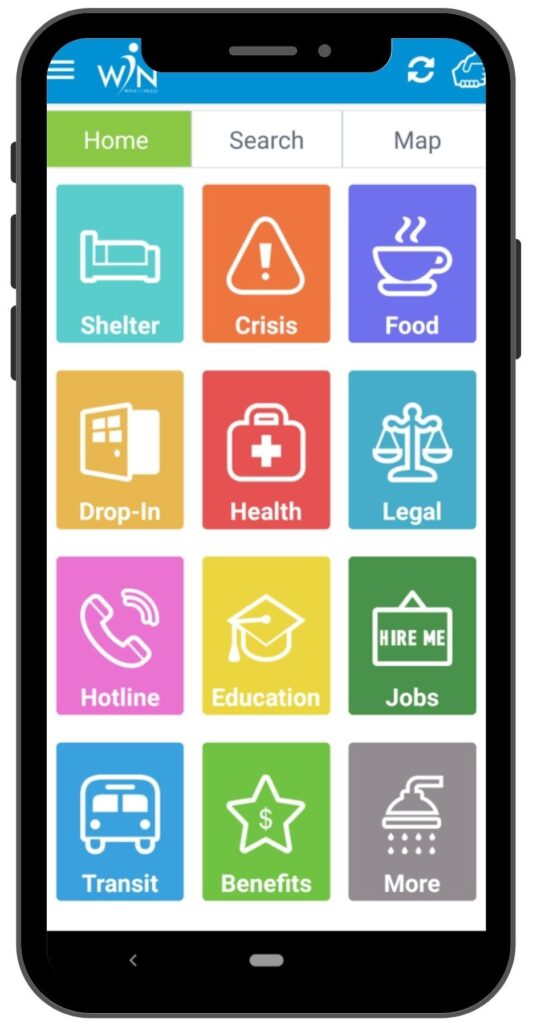 Supporting OCLA Breaks the Information Barrier
Over 94% of homeless individuals use a smart phone. However the problem many resource-insecure individuals with technology face is the lack of reliable and up-to-date information about shelter, food, jobs and other essential services they may need. WIN is a free mobile and web app that meets this direct service need by offering 24/7 access to information about 2000+ service providers across 12 categories of resources. Anyone with access to a smart phone or computer can Begin with WIN to find the help they need, when they need it! To learn more about the WIN app, visit oclawin.org/win-app/ or download it for free on the Google Play or App Store.
Donate to Our Community LA