Latest Children's Champion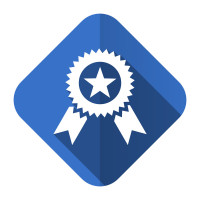 Our Community LA will spotlight a different champion each month that is making a difference in the effort to end or alleviate homelessness for children and youth under age 26. We welcome nominations of outstanding individuals or entities.
View our Children Champions Center
Lastest Syndicated News from Around the Web
DTLA Could Get Homeless Meters: A month ago we noted an…
A month ago we noted an interesting post from blogger Brigham Yen, asking why cities like DC and Philly have donation meters that benefit homeless services, while the homeless capital of the nation--Downtown LA--does not. Well, ask and you (may) receive. Councilmember Jose Huizar notes in his newsletter that he...
Could Donation Meters Curb Panhandling?: On a trip to the…
On a trip to the East Coast, blogger Brigham Yen discovered red donation meters that ask pedestrians for their spare change, which is then funneled to homeless services. Such meters are already in cities like DC, Philly, San Francisco, Orlando, and Miami--Denver raises $100,000 a year from such contraptions. "If...