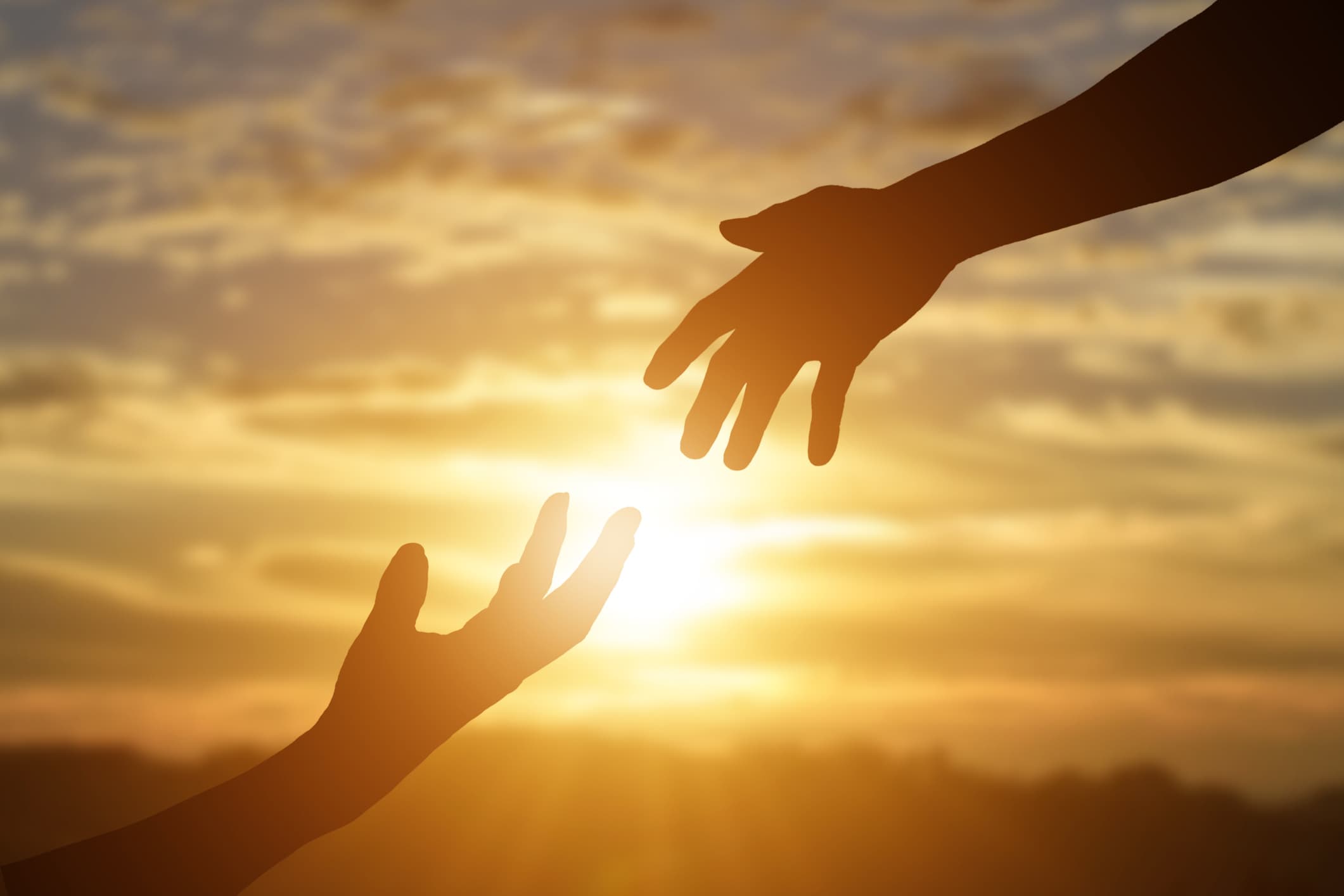 Our Community LA® leverages technology to connect youth, families and adults experiencing homeless or in need to easily connect to essential resources that can help them make positive changes in their lives.
OCLA® is committed to social justice and envisions a world in which no one will be hungry, unhoused or in need of important supportive services simply because they do not know how to find help. Those who are without housing or who are resource-insecure will know that they are valued, their dignity and privacy are respected and that they have the power to search for and choose the help they need to build a life out of poverty, abuse or neglect.
To leverage mobile and internet-based technology to empower vulnerable individuals, including youth, families, and adults, to search for and connect to the available supportive services they need to improve their immediate circumstances.
To improve social equity by breaking information barriers with freely accessible, easy to use programs.
To honor the dignity and privacy of each individual served and offer hope for a better future and more positive life outcomes.
To provide useful information to advocates, policymakers, nonprofits, foundations, and citizens to help them better support and respond to the needs of our homeless and severely resource-constrained neighbors.
Dec. 2012
OCLA Published the First Directory of Services for Homeless Youth in LA City
In response to a 2012 request from the Los Angeles City Library for a homeless youth resource guide, OCLA's founder developed and published a comprehensive, citywide Directory of Services for Homeless Youth. Copies were made available to all branches of the LA City Library. OCLA™ was known at this time as Our Children LA.
OCLA was urged to expand the Directory and develop a Mobile App
The Directory was immediately successful and OCLA began to receive calls to expand the Directory to include county-wide resources. During this time period, OCLA also identified an urgent need to develop a mobile application and began the research and development process.
OCLA released the WIN What I Need app prototype, launched the OCLA website and published the 2015 Directory of Services for Homeless Youth in LA County.
The WIN What I Need mobile app prototype, designed and named with input from focus groups of regional homeless youth, adults and providers, was launched in the app stores in late 2015 with the goal of connecting youth to free programs and services available countywide to support them in their efforts to build a life away from homelessness. The 2015 Directory of Services for Homeless Youth in LA County was also published to connect youth to services available throughout the county.
The Directory was placed in every branch of the LA City Library system, and in every school district in the county.
The OCLA™ website was launched to host the web version of the WIN app and offer online access to the Directory.
Nov. 2018
OCLA released WIN 2.0 in the app stores and on its website.
WIN's database was expanded to include services in support of not only youth but also regional families and adults. OCLA refreshed the app design and upgraded its functionalities including adding the ability to send announcements directory to user's phones about community job fairs and other helpful events.
Dec 2018
OCLA launched Team WIN.
Team WIN is a part-time paid social media skills training program for current or formerly homeless youth. Youth are offered a training in creating videos, running social media campaigns and direct outreach to raise awareness about the WIN app.
OCLA published the 2019 Directory of Services for Homeless Youth and Adults in LA County.
The 2019 Directory was expanded to include regional programs that served not only youth but also adults and families. This Directory was again placed in the public libraries and school districts around the county.
2020
OCLA expanded WIN to serve Seniors and OCLA changes its name to
Our Community LA
OCLA added senior icons and senior services to WIN to help struggling seniors locate needed supportive services.
OCLA formally changed its legal name from Our Children LA to Our Community LA to better reflect the broad community that we serve.
OCLA launched WIN Spanish in the app stores and on our website.
This newly designed version of the WIN app is replete with new functionalities and offers access to WIN search and programs list in both English and Spanish.