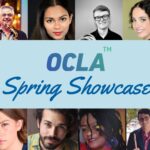 In 2021, OCLA hosted its inaugural Spring Showcase!
Talented professional and up-and-coming performers donated their time to perform on a virtual stage to raise funds for and awareness about the WIN What I Need mobile app. Performers included wonderful singers and musicians, a performance by LA Urban Voices, original poetry reading from LA Poverty Department, and presentations by  Dr Jennifer Kottke, Team WIN , and OCLA donors. And, of course, our founder spoke about our programs and the WIN What I Need™ app.
Watch the 2021 Spring Showcase Live on YouTube.
If you are interested in performing or sponsoring the 2022 Spring Showcase, please contact us at [email protected]!
Host an event and support OCLA!
We welcome individuals or businesses to host events or fundraisers with proceeds earmarked towards the services and programs offered by OCLA. If you would like to become a fundraising partner, please contact us at [email protected].