Who is Team WIN?
Team WIN is a group of wonderful young adults who are helping OCLA® spread the word about the WIN app in the community!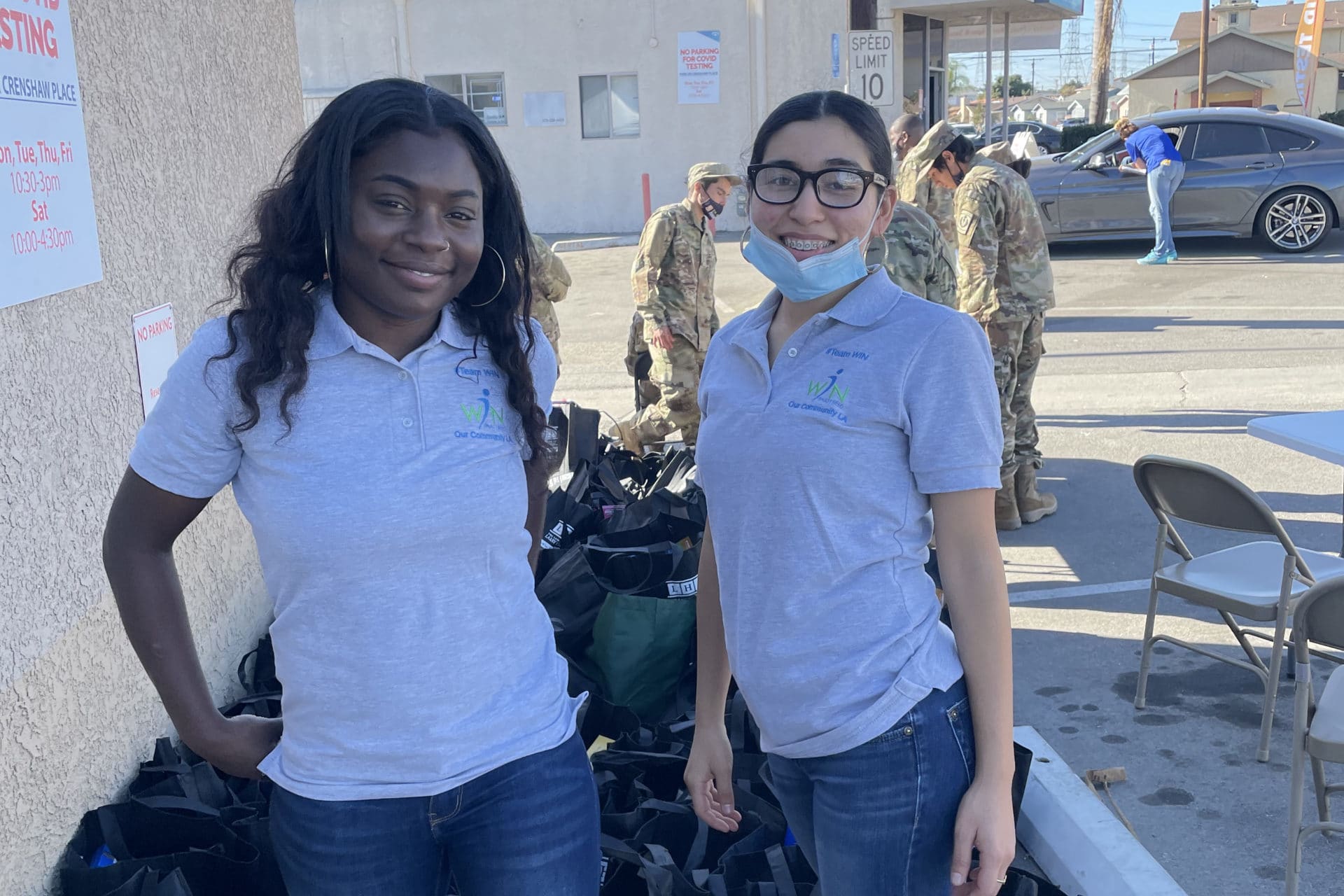 The Team WIN program is a part-time paid internship program for young adults who have experienced resource-insecurity and/or homelessness. This program was founded in Dec 2018 to offer participants bi-weekly training in social media and video production. Team WIN members have also had the opportunity to gain experience in direct community outreach through public presentations, tabling events and street outreach.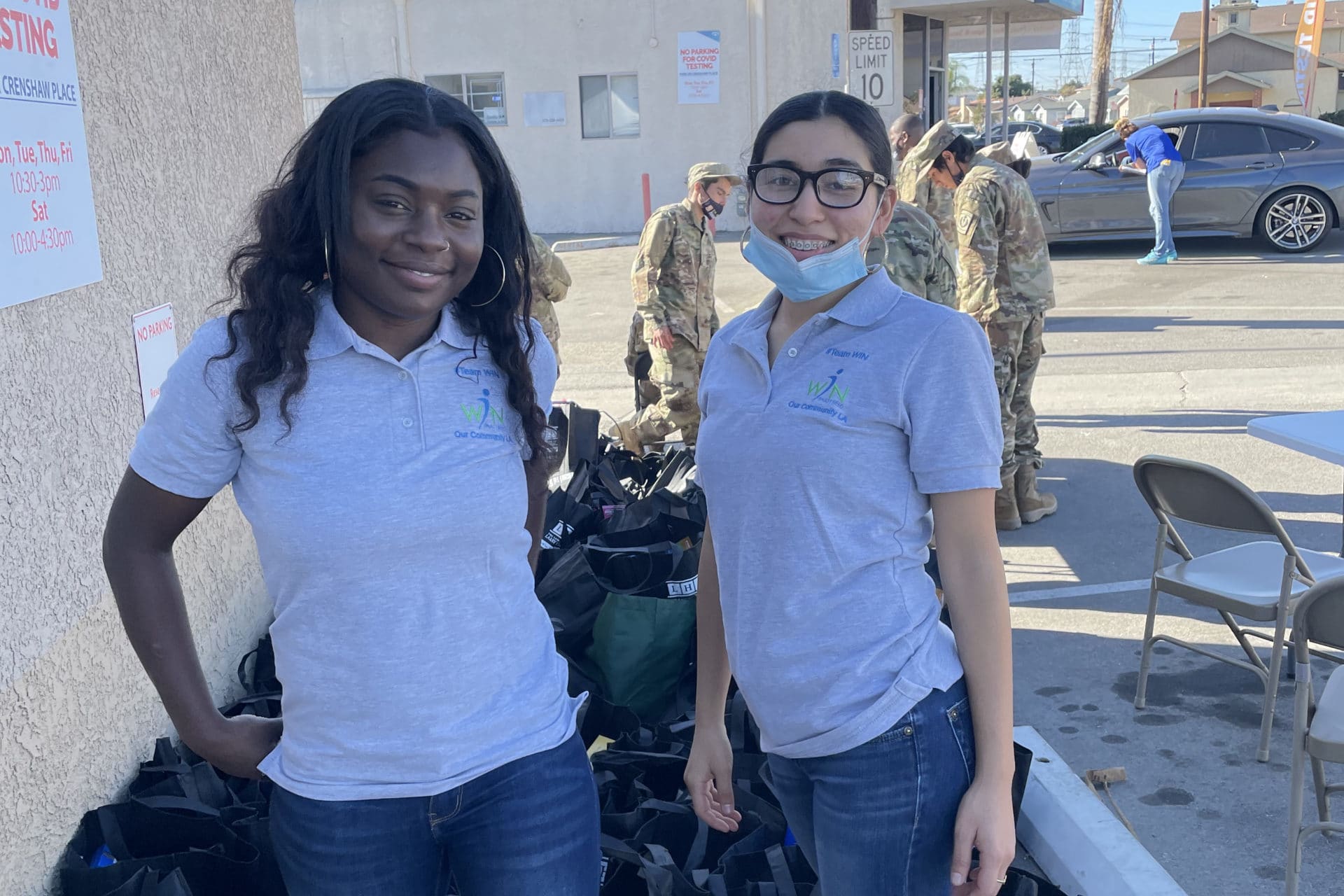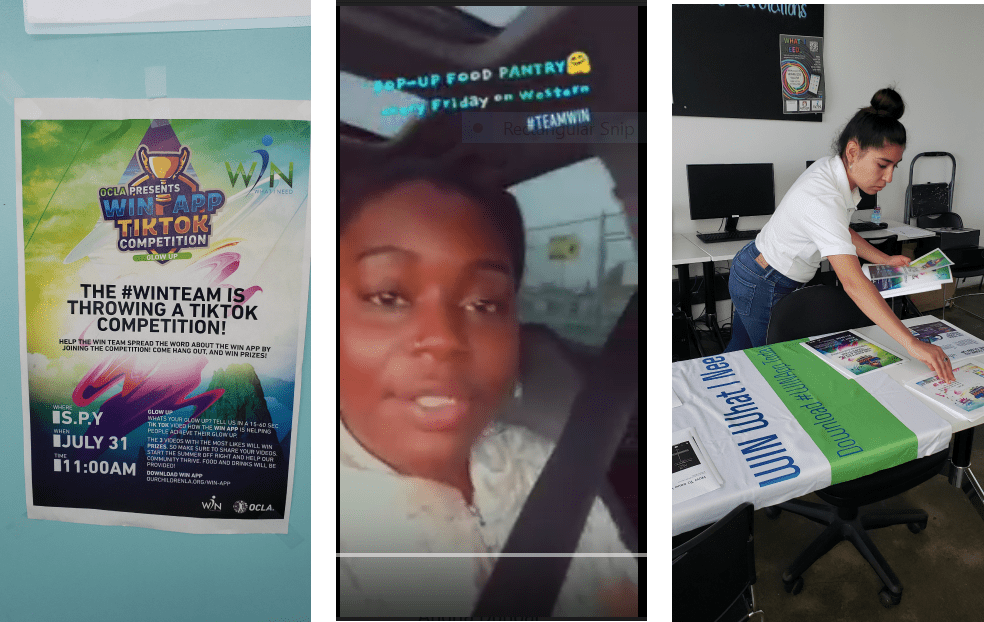 With the support of OCLA media and graphics consultant, Antonio (Tony) Tony Rodriguez, and OCLA founder Dr. Denise McCain-Tharnstrom, Team WIN has successfully:
Planned and hosted a TikTok competition at Safe Place for Youth (S.P.Y.)

Scripted, produced and released the instructional videos "How to Use the Win App" videos, (available in English & Spanish)

Developed OCLA's Twitter, Facebook and Instagram pages.

Scripted, shot and released the on-going "Survive" video series for OCLA's You Tube Channel.
Follow Team WIN on social media
#TeamWIN, #OCLAWIN, #WINApp, #BeginWithWIN
Using the hashtags #TeamWIN, #WINAPP, members have brought the youth voice to OCLA's social media and have posted inspirational messages, offered thoughts on current events and reminded followers to how to use the WIN™ app to find shelter and many other needed services.
In these terrific videos, Team WIN shows you How to Use the WIN app and offers tips how to "shop at a food pantry", cook a nutritious meal using food pantry items, sign up for a free "Obama" phone, and so much more!