Offer Help to Someone in Need
Offer Help to Someone in Need
You may encounter someone on the street who appears to be suffering a mental health or other crisis and in need of professional support.
Other homeless or struggling individuals or families may simply welcome your hello and words of support.
Read below to learn more.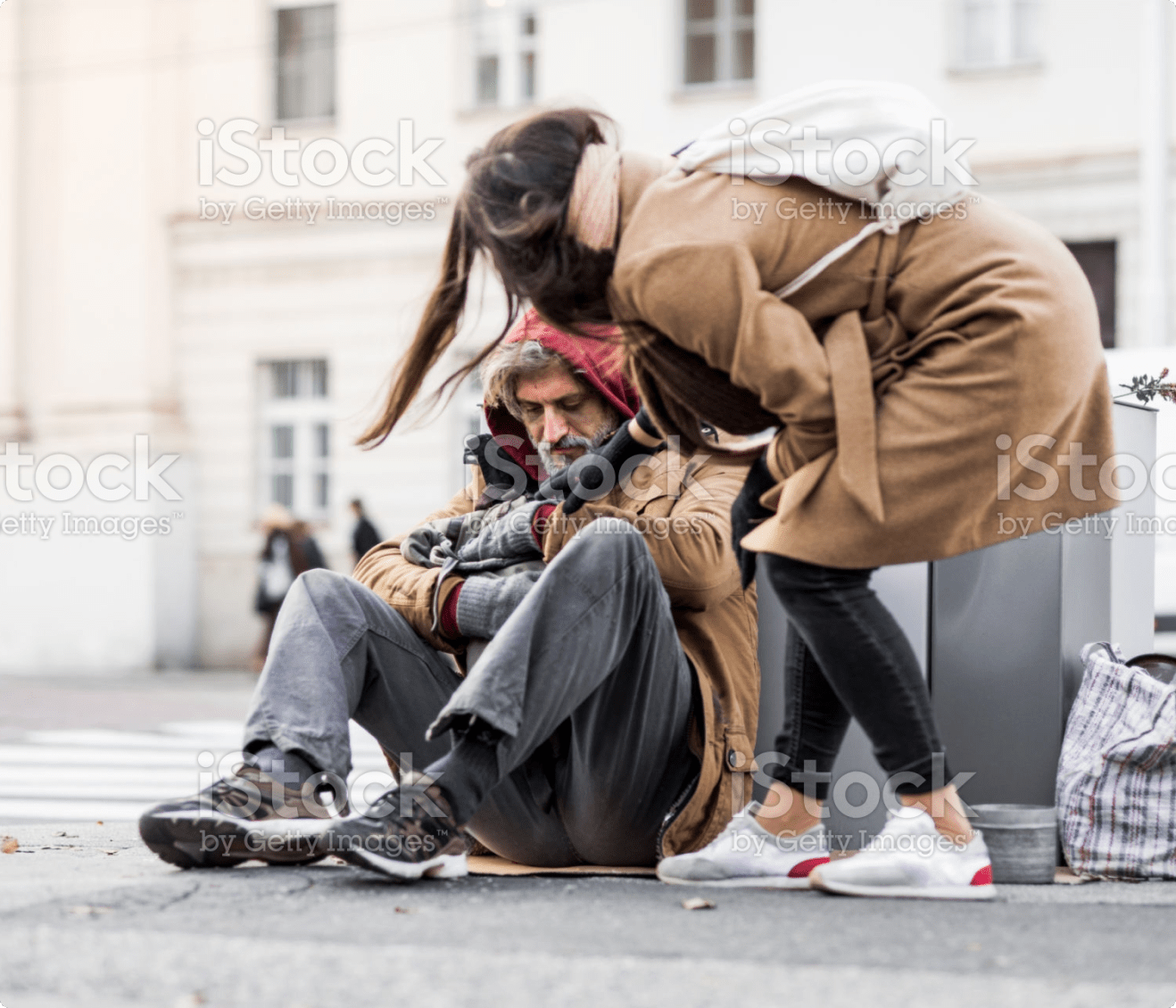 Who to contact when you are concerned about the physical or mental welfare of someone who may be experiencing homelessness?
If you believe you are witnessing a person in crisis:
Please call 911 immediately.

Be prepared to provide some identifying information about the person, what they are wearing, where they are located and a brief description of the situation.
If you are concerned about the well-being of a homeless or vulnerable person/family and believe she/he/they may be in need of professional homeless service intervention:
Open the WIN app and Click on Offer Help. You will see a list of services located by region (Antelope Valley, Culver City, Long Beach, Pasadena, West Hollywood, Santa Clarita, South Bay, South LA) – choose the one near you and call. The listed agency will send an outreach team to meet with them.

Please be prepared to offer a) the location, b) date seen, c) # of people, d) physical description and name ( if possible) of person in need of help, and e) description of need

If you are in Los Angeles, you may contact Los Angeles Homeless Outreach Portal (LA-HOP) via their online portal: https://lacounty.gov/lahop/. LA-HOP staff are trained outreach professionals who will follow-up on your lead. Due to high demand, it may take a few days for an outreach team to be deployed; coordinators will prioritize those individuals who are most vulnerable. With nearly 40,000 people living on the streets of LA County, the need for outreach services is great.

Outreach teams responding to LA-HOP requests also conduct ongoing outreach all across the County.

To Report a homeless encampment: Report homeless encampment within the City of Los Angeles at my311.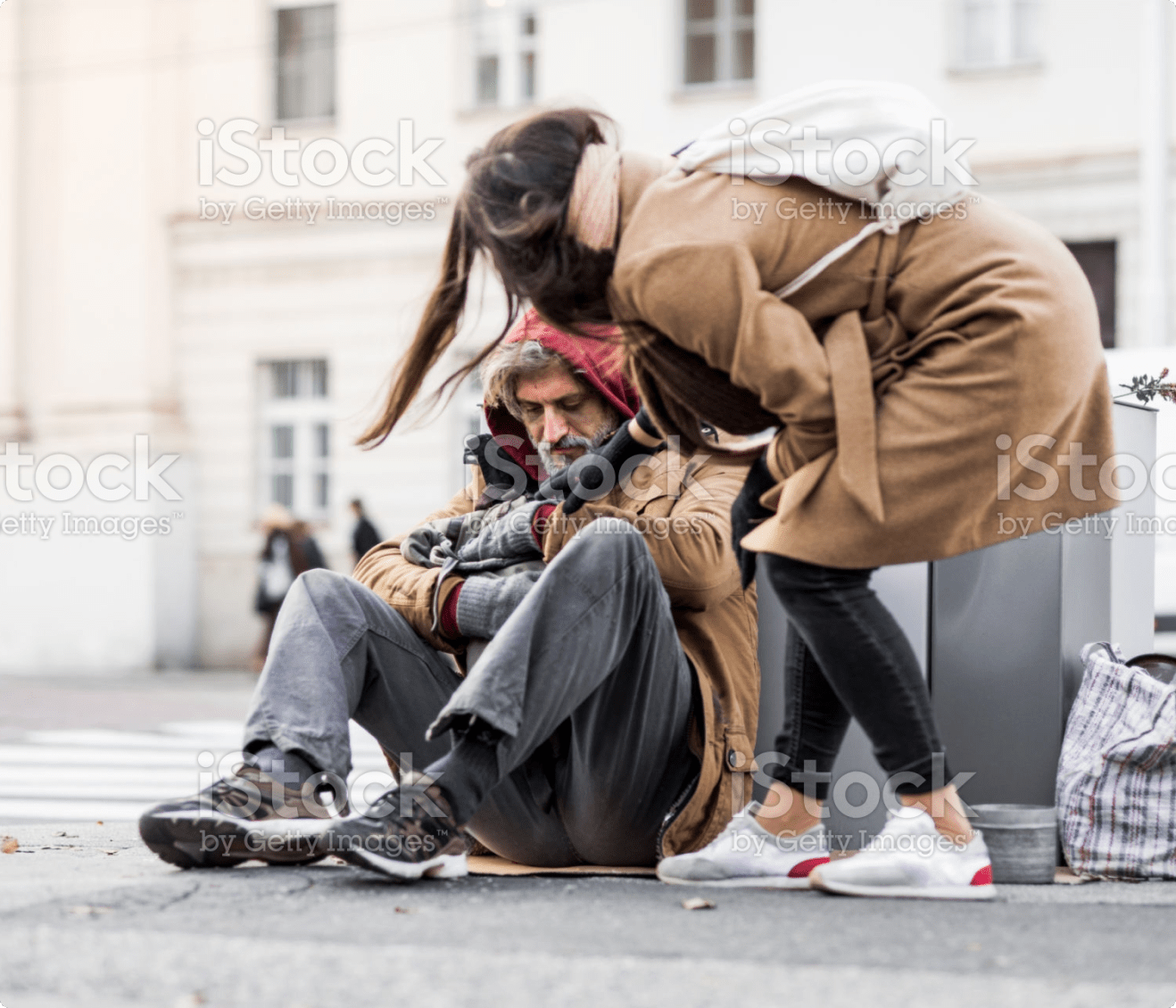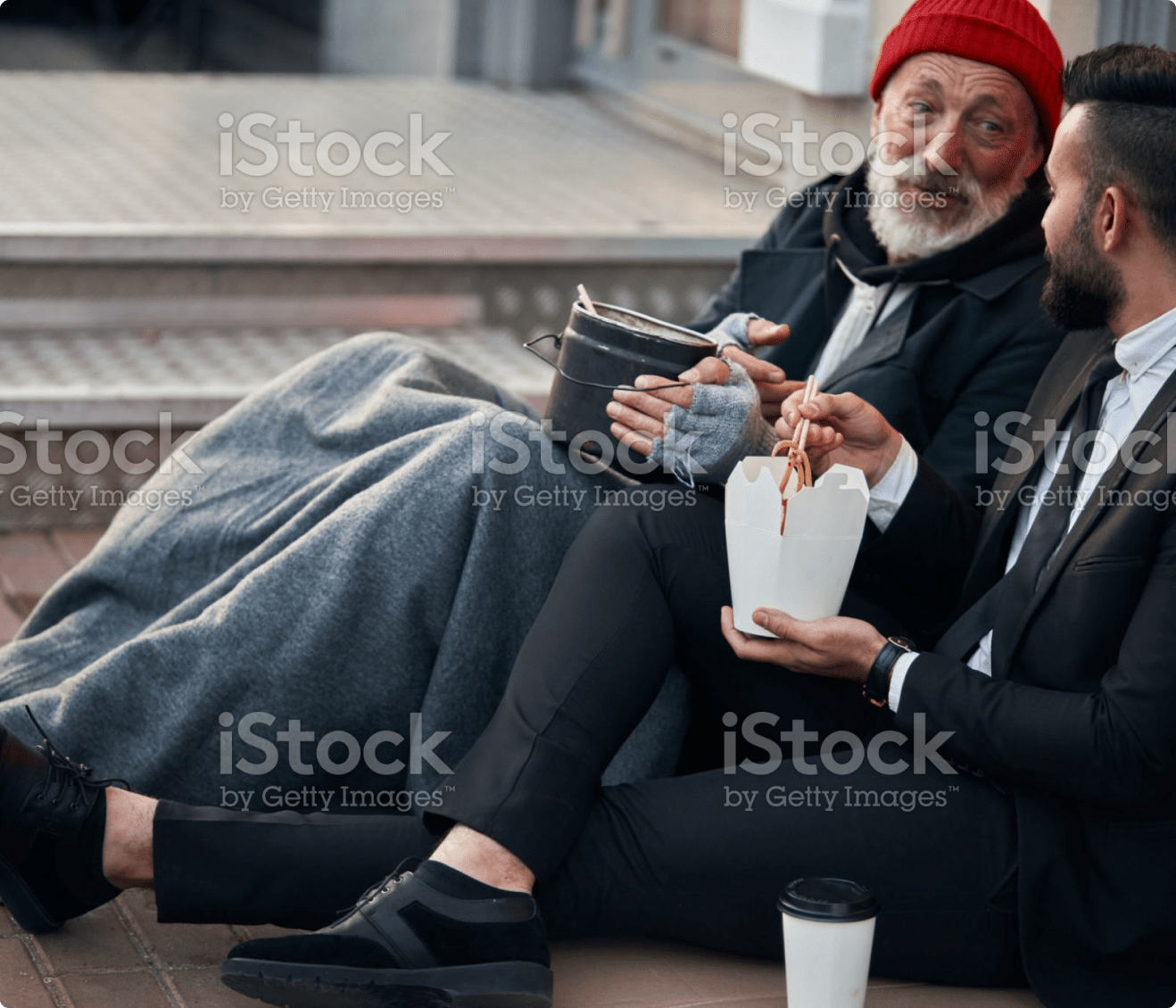 These offers may be much needed and appreciated and many homeless neighbors will be grateful for your offer. But it is possible that that others may reject your offer. Please do not be offended. It is important to understand that the homeless person you have encountered may be having a really rough time and may not be unable to appreciate your offer. In that case, simply move away. And remember, even if your offer of help is not accepted, your act of kindness may be part of a larger chain that ultimately helps the person accept future support from another.
Engaging in conversation and/or offering to help with someone who is experiencing homelessness:
There are many paths to homelessness and each person has a different story. Homelessness whether defined as living on the street, in a car and/or couch surfing can trigger anxiety and may be accompanied by food insecurity, high levels of trauma and stress and poor physical and/or mental health conditions.
People who are experiencing homelessness are often alone. Loneliness can erode a person's self-value and too often people look the other way, further isolating the homeless. If you see someone who is homeless and feel comfortable acknowledging them, remember it can be as simple as a smile and hello. Other times you may choose to stop and engage in conversation. Either way, remember that we all need human connections and acknowledgement by others can brighten a day and helps make us feel connected to the world around us.
You may choose to stop and offer a bottle of water, a cup of coffee, food or blankets. Gift Cards from fast food chains, grocery stores or chain stores such as a CVS or Target are often valued gifts to those who are struggling.

Ask if they know about the WIN What I Need mobile app and show them how it can help connect them to free services.

Connect them to outreach services in their region.