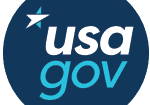 New Federal Data Shows Continued Increases in Chronic and Unsheltered Homelessness, Reductions for Families, Youth, and Veterans
Sacramento council gives city manager authority to open homeless Safe Ground sites
The city manager did not share where the new sites would be but said they would likely not be in the central city.
Where Congress Stands on Homelessness Funding
Mayor Eric Adams Has Bizarre Reaction To Person Heckling Him On Homeless People
"She said I'm messing with homeless people … One should be happy if someone wants to make love to them," said the New York City mayor, chuckling.
Sacramento clears homeless camp before triple-digit heat wave. Where will they go?
"I wish they'd give us more of a solid place to be, not move us every six months."
Photos | See conclusion of Homeless World Cup, held in Sacramento for first time
See the winners of the international tournament
'Languishing': Sacramento sheriff homeless outreach finds mental illness, addiction, crime
The sheriff called for increased funding for more services and conservatorships.
What Matters in the 2023 NOFO
With $3.134 billion in funding made available through the recently released FY 2023 Notice of Funding Opportunity (NOFO) for the Continuum of Care (CoC) Program Competition and Renewal or Replacement of Youth Homeless Demonstration Program (YHDP) Grants, the team at […]
The post What Matters in the 2023 NOFO appeared first on National Alliance to End Homelessness.
What to Expect at the 2023 National Conference on Ending Homelessness
Sacramento district attorney to councilwoman: Clear camps from outside courthouse
The city has an ordinance barring camps from blocking sidewalks.