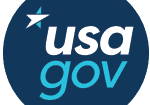 New Federal Data Shows Continued Increases in Chronic and Unsheltered Homelessness, Reductions for Families, Youth, and Veterans
We asked for your feedback on Sacramento's homeless crisis. Here's what you told us
The top three answers are remarkably close.
Sacramento County supervisors heard homelessness is skyrocketing, said news coverage is too negative
County officials criticized news coverage for focusing on the failures in the homelessness response
We called 148 affordable properties during a homeless crisis. Only 3 had units available
One phone number offered a Walmart gift card instead.
Breathless Story About Migrants Displacing Homeless Vets Was A Scam: Reports
A group reportedly rounded up 15 homeless men and let them order whatever they liked from a diner in exchange for posing as mistreated veterans.
Recommitting to Older Adults During Older Americans Month
Recommitting to Older Adults During Older Americans Month
Startling numbers provide a snapshot of the homelessness crisis in Sacramento
In July the city hit a grim milestone.
200 people could be left homeless after Sacramento County closes two emergency shelters
Sacramento County is ending its Project Roomkey, casting about 200 homeless people out of shelters with few options to find housing.
I returned to Sacramento and was shocked to find my home leaves so many without one | Opinion
Our community's homeless problem has exploded Now, it's time for all of us — including The Sacramento Bee – to take action.